At INVELLIGEN, we are passionate about revolutionizing the agricultural landscape by harnessing innovation and sustainable practices to ensure a brighter and more prosperous future for urban farmers, communities, and the planet.
Our Mission
Our mission is simple yet profound: to empower farmers and enhance agricultural productivity while preserving the environment. We believe that by combining cutting-edge technology, responsible farming practices, and a deep commitment to sustainability, we can usher in a new era of agricultural excellence.
Our Vision
We envision a world where agriculture is not only highly productive but also environmentally friendly and socially equitable. We aspire to be at the forefront of this transformation by providing farmers with the tools, knowledge, and support they need to thrive.
Our Values
Sustainability: We are dedicated to promoting sustainable agriculture, ensuring the long-term health of our planet, and leaving a positive legacy for future generations.
Innovation: Innovation is at the heart of everything we do. We continuously seek new and creative solutions to address the challenges facing modern agriculture.
Empowerment: We believe in empowering farmers with knowledge and technology to make informed decisions and maximize their yields and income.
Community: Our startup is built on the foundation of strong communities. We actively engage with and support local farming communities to foster growth and prosperity.
Integrity: We conduct our business with the highest ethical standards, maintaining transparency, trust, and integrity in all our interactions.
Our Approach
1. Technology-Driven Solutions: We leverage the latest advancements in technology, including AI, IoT, and data analytics, to develop tools and solutions that help farmers optimize their operations.
2. Sustainable Farming Practices: We advocate for and promote sustainable farming practices that reduce environmental impact while increasing yields and profitability.
3. Knowledge Sharing: We provide farmers with access to a wealth of agricultural knowledge through training, workshops, and digital resources to help them make informed decisions.
4. Collaboration: We collaborate with industry experts, researchers, and farmers to create a network of knowledge and support that benefits everyone involved in agriculture.
5. Market Access: We connect farmers with markets, both local and global, to ensure their produce reaches consumers efficiently and profitably.
Our Commitment
At Invelligen, we are committed to driving positive change in agriculture. We are dedicated to the well-being of farmers, the prosperity of communities, and the sustainability of our planet. Through our innovative solutions and unwavering values, we aim to be a catalyst for transformation in the agricultural sector.
Join us in shaping the future of agriculture. Together, we can cultivate a world of abundance, harmony, and prosperity.
Team Invelligen
Meena Singh ( Co- Founder)
The driving force behind Invelligen, Meena Singh embodies the spirit of innovation, determination, and a relentless pursuit of excellence. Meena Singh is a dynamic entrepreneur with a passion for Gardening, Agriculture and Technology and is invaluable asset to the company.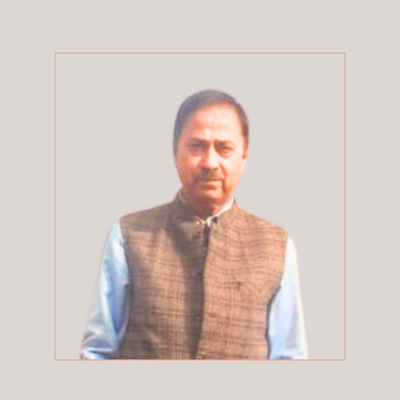 BP Singh ( Co- Founder)
Bhanu is a seasoned Banker by profession. He is not just a leader but also a mentor and guide to the entire Invelligen team. His ability to inspire, lead by example, and navigate the challenges of entrepreneurship has made Invelligen one of the fastest growing Agronomics Startup